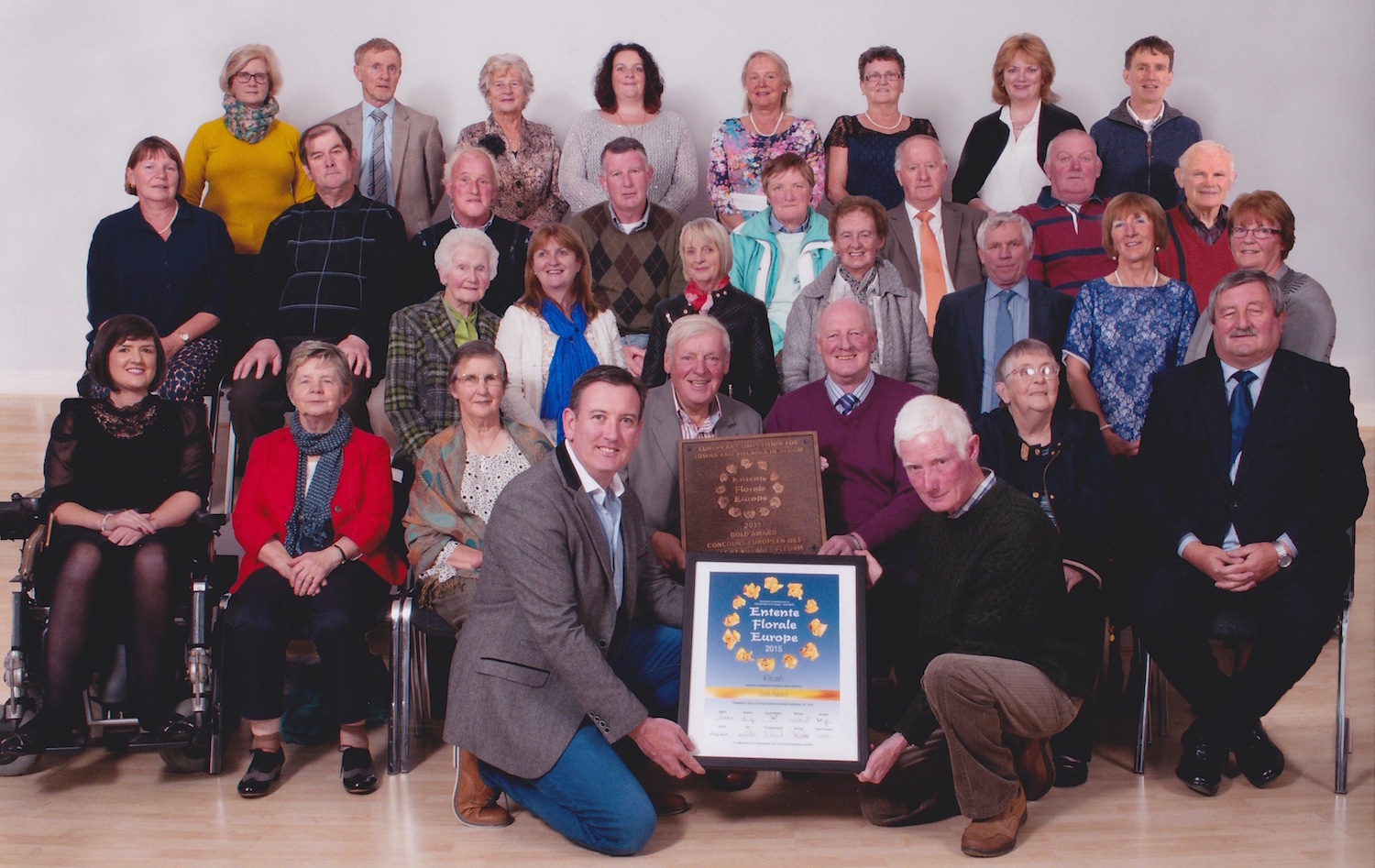 Our work is only possible thanks to our outstanding committee. Consisting of over 30 members from all walks of life, we are passionate about bringing out the best in our town. Members include solicitors, horticulturists, business owners, teachers, County Councillors, secretarial, managerial, nurses and a marine biologist.
Take some time to learn about members of our committee, in the profiles section below .

A local shop owner and former nurse he has been actively involved in community groups since moving to the town over 20 years ago, being the winner of Cissie Roughan Civic Award twice. He is a keen cyclist, long-time member of the Shannon Dolphin & Wildlife Foundation and Greenpeace.

Murt Collins
Vice-Chairperson
A founding member of Kilrush Tidy Towns. Murt spent many years as both Chairman and Secretary. Before retiring he was an Agricultural Advisor with Teagasc, with a great interest in farming. He is an avid golfer, is the Honorary Treasurer of Kilrush Golf Club having also been Club President and Club Captain. Murt also played rugby with Kilrush Rugby Club.

has been our Treasurer from 1990 to the present time having joined Tidy Towns in 1986. He is also responsible for cultivating 12,500 plants for Tidy Towns each year. Retired as a Shannon Ferry Skipper in 2005. Has an interest in all sports but particularly GAA Hurling and Football and Cycling.
Dr Simon Berrow
Committee Member
Simon is a lecturer in the Galway-Mayo Institute of Technology and Acting CEO of the Irish Whale and Dolphin Group, which is based in Kilrush. He also runs the Shannon Dolphin and Wildlife Foundation including the Shannon Dolphin Centre. He is former full member of the Heritage Council and was recently appointed to the Biodiversity Forum.

Sean Moran
Committee Member
Sean is a member of projects and finance committee. He served as Tidy Towns Secretary for sixteen years. Sean is retired from ESB Moneypoint . Originally from Mayo, has been in Kilrush in for 30 years. He plays the odd spot of golf.
Ian Lynch
Committee Member
Ian is a current member of Clare County Council and former Town Mayor. HSEQ Manage for a civil and building contractor, Ian is actively involved in may community organisations and has a great passion for this home town of Kilrush. Ian achieved runner up in the national Calor Gas Community Champion competition.

Caroline Coleman
Committee Member
Caroline has been involved with Tidy Towns and Kilrush Youth Club and for a number of years. A native of Kilrush, Caroline is active with An Taisce Clean Coasts organizing volunteers to do local beach clean-ups from Cappa village, The Rock, Aylevaroo, Ballymacrinnan Bay / Moneypoint and Brews Bridge Beach. In 2015 she was awarded Clean Coasts National Ocean Hero Individual Award for all her efforts, which is a life long commitment.

Aisling Glynn
Assistant Secretary
Aisling is a native of Kilrush and works locally as a Solicitor. She is a Committee member of the West Clare Mental Health Association and is involved in other disability related organisations.

Shirley Lyons
Committee Member
B.Agr.Sc.Hort. Shirley is an active member of the committee with particular interest in the landscape and open spaces and wildlife and natural amenities. Shirley is an award winning landscape designer and has been operating a busy design practice since 2003. Shirley has spent her years working in Ireland, England and Australia and has brought home a much sought after knowledgeable fresh approach to the art of landscape design.

Tom Clyne
Committee Member
Tom is a former Town Councillor and long-time community activist. Currently on the Board of the West Clare Family Resource Centre and is a member of the Kilrush Mens Club and the West Clare Cycling Club. His pastimes include walking, swimming, reading and gardening.

Lisa O'Sullivan
Committee Member
Lisa is a new member but long time admirer of Kilrush Tidy Towns. A former travel agency manager, she is now a busy mother of three young children. Lisa is an avid knitter and is Chairperson of the Kilrush and District Historical Society. She has a particular interest in involving children in Tidy Towns activities like up cycling.